Your home is your safe haven. It's the one place in the world where you can relax and rejuvenate. Whether you're in the market for a new home or planning a makeover for your current one, the path of transforming a plain structure into a home perfect for your lifestyle is a deeply personal one.
Your specific needs, desires, and lifestyle heavily influence every decision you make. When you mold your home to your preferences and lifestyle, it transforms from a space to a living reflection of who you are.
When every component of your home, from the layout to the decor, is in line with your vision, it becomes a strong tool that molds your everyday interactions and influences your way forward.
This blog will discuss seven ways to ensure your home complements your lifestyle.
We'll explore how a thoughtfully designed home can enhance the quality of your life, elevate your experiences, and provide the ideal backdrop for crafting the future you've been dreaming of.
So, let's dive in!
Organize Your Space
Achieving your lifestyle goals is a multifaceted journey, and one critical element is ensuring that your living space supports your goals. A well-organized home is a productive home, but the process of decluttering and organizing can be overwhelming, especially when moving.
This is when Solomon & Sons Relocation Services can come in handy.
Moving into a new house is an excellent time to declutter and organize your stuff. You can quickly manage organizing with the help of a professional moving and relocation agency.
Their specialists may assist you in beginning with one area at a time, examining your belongings to identify what you truly need and what can be given, sold, or tossed.
Design Your Home Thoughtfully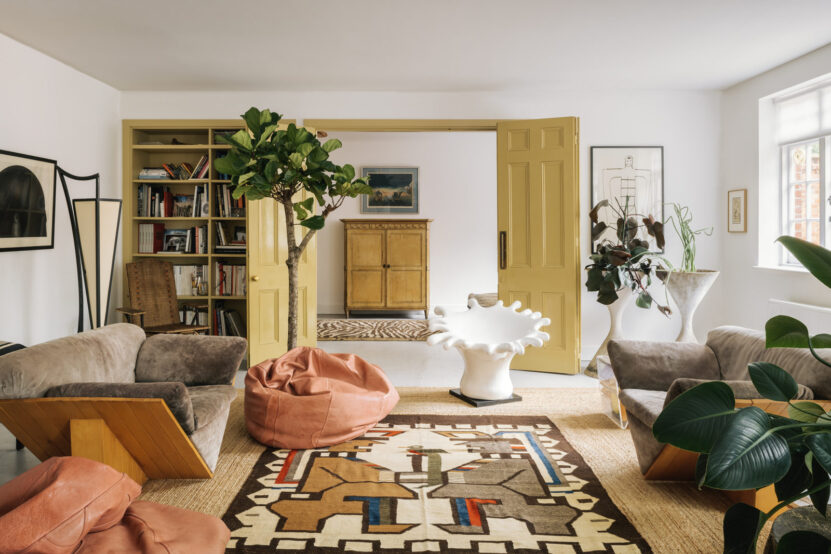 Your new home has endless creative possibilities, giving you a unique opportunity to design your living environment to represent your objectives. It's not just about looks; it's about designing with purpose.
Consider your desired lifestyle and how your house can accommodate it. If fitness is a priority, designate a dedicated workout area. Aspiring chefs can build a gourmet haven in a well-planned kitchen. Visualize your daily activities and turn your house into a stage for your aspirations to come true.
Imagine yourself in each room and how it might best serve your needs.
Allow your imagination to run wild as you scribble down ideas and design concepts relevant to your objectives. Your home is where you thrive. Design each room in a way that complements your lifestyle and ambitions.
Designated Social Space
Are you a frequent entertainer? Designing your home with an open-plan idea that oozes warmth and expresses your personality is critical.
Consider the spatial flow of your home, aiming for a layout that promotes comfortable mobility and conversation in different corners. Make sure cozy, intimate seating arrangements are available for guests who wish to relax with a drink.
Avoid the formality of a living room where visitors sit rigidly facing each other. Instead, Create distinct seating places, enabling the party to spill into outside spaces such as balconies, terraces, or gardens.
Also, because guests will likely visit your kitchen, pay attention to its design. Make it an appealing, functional, and clutter-free environment that invites everyone to enjoy the food and the company.
Establish A Religious Space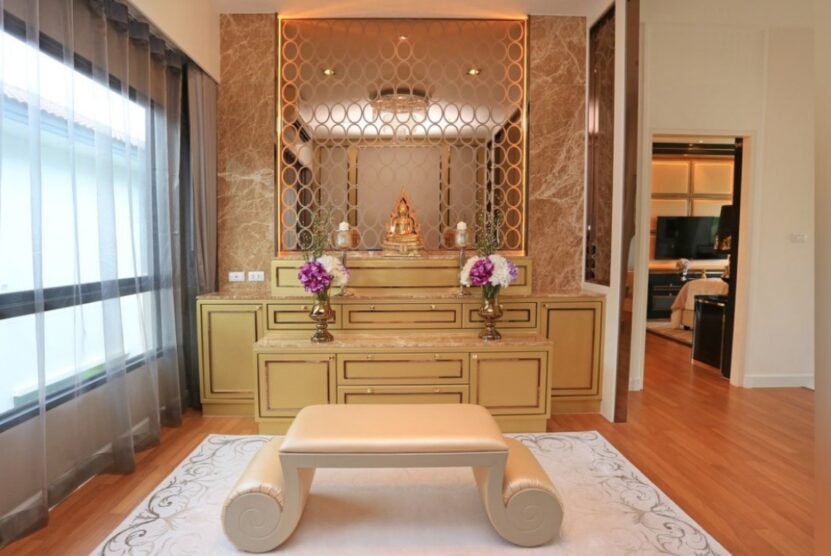 You might want to establish a special place in your home for all religious activities if you're religious. You might want to determine whether a quiet corner will suffice or if you need a separate room.
This space must face the right direction and be designed to align with your faith's principles. When you thoughtfully incorporate the religious aspect of your lifestyle into your home design, you create a calm and organized environment that supports your spiritual journey.
Make It Pet-Friendly
Do you have four-legged furry friends in your home? If this is the case, designing a pet-friendly home is critical. Begin by picking high-quality upholstery that can survive your pets' lively paw-and-claw activities.
The fabric should not trap pet hair, and the colors should be carefully selected to minimize the appearance of fur. If your pet is not completely toilet trained, consider temporarily storing any expensive carpets or rugs that may be damaged by puppy or kitty accidents.
A dedicated pet play area can be a great idea. This protected area allows your small buddies to freely romp and frolic, giving them a sense of joy and adventure while also protecting the integrity of the environment.
Bathroom Designs
Bathrooms are unquestionably among the most intimate areas in our houses, making them an essential focal point for lifestyle design services. On the other hand, personal preferences for bathroom styles can differ greatly.
Some people prefer the cozy comfort of a carpeted bathroom with a tub and an enclosed shower space. On the other hand, those looking for a more spacious and contemporary vibe may prefer an expanded shower room ornamented with attractive basins, stylish mirrors, and a touch of artistic flare, saying goodbye to bathtubs.
Smart Home Technology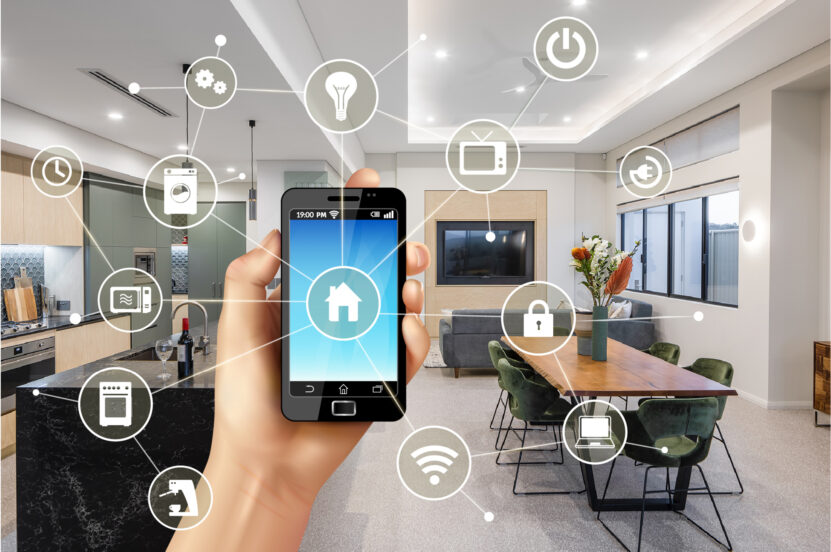 Integrating smart home technology can be a game changer for attaining your lifestyle goals in today's tech-driven society. These cutting-edge technologies provide convenience, energy efficiency, and security.
Consider smart thermostats that optimize your home's temperature while saving money and energy. Lighting systems can be programmed to produce the ideal mood for various activities, enriching your daily life.
Security is critical, and smart cameras provide peace of mind by allowing you to remotely watch your house. Thanks to recent technological breakthroughs, you can even manage these devices with your voice or smartphone.
Explore fitness trackers and smart kitchen gadgets for those who want to prioritize their health and wellness. They make it easier to maintain a balanced lifestyle by simplifying exercise routines and good meal preparation.
Bottom Line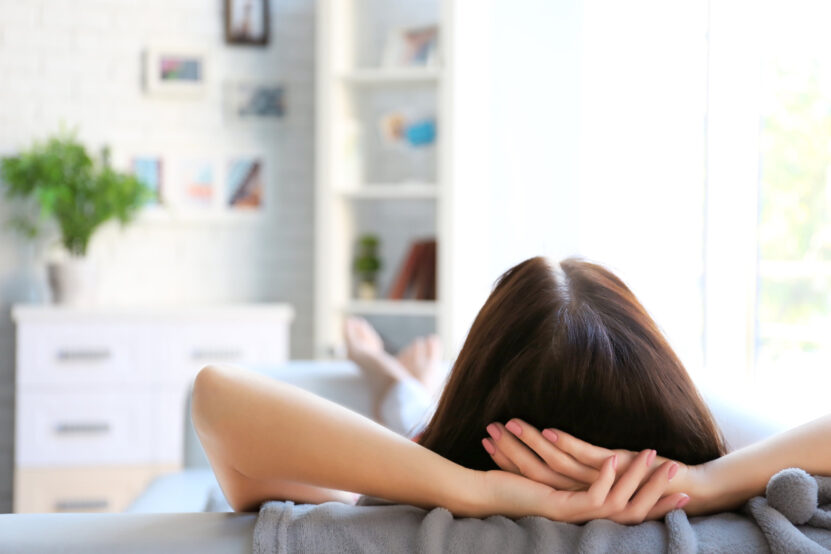 Your home is that one place in the whole wide world that should be your sanctuary. It must complement your lifestyle choices, needs, wants, and desires. When you consciously design and organize it, you make it much easier for yourself to unwind and recharge.
Add religious and social spaces pet-friendly furniture, and incorporate smart technology to ensure you stay at the top of your game. Personalize your bathroom to your liking and create a safe haven for yourself. These tips will help you live a happy and fulfilled life.