I am so excited to share these Blue and Pink Bedroom Ideas for Girls! My "baby girl" is getting older and is ready for a more mature room design. Right now it's all sunny walls, a colorful duvet, and pink polka dots. I am tired of the yellow walls and it's her birthday next month so I may have convinced her that what she really wants for her birthday is a new look for her room. I can be quite persuasive ;).
She's pretty easygoing, bless her heart, so the color scheme that "we," umm, maybe I, chose is navy, pink, and gray with gold accents. I hope you enjoy this collection. I posted another collection recently entitled How to Add Color to a Room and it's really popular so I thought I would give you more of what you crave. 🙂
I am head over heels in love with these fabrics!
Gold accents will lend sophistication as well as playfulness to the space. It's a kid's room so all the accents will most likely be thrift store finds spray-painted gold.


This is the bedding I am planning on ordering from Pottery Barn Teen. I love how crisp it is. My husband likes the idea of blue walls but I am a gray-wall type of girl.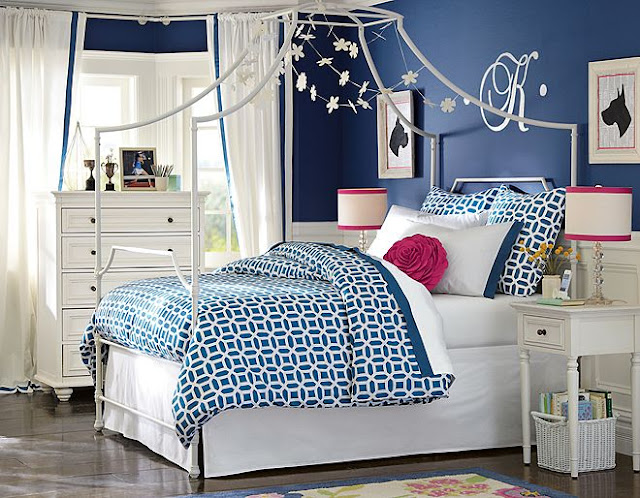 Wanna see more?
How awesome is this mix of patterns? Yep, awesome.
This actually a photo of a wedding. It just goes to show that you can find inspiration for a room in unlikely places.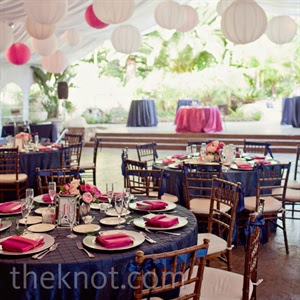 I love this bed! I won't be doing a blue bed but I might just paint her bedside table hot pink…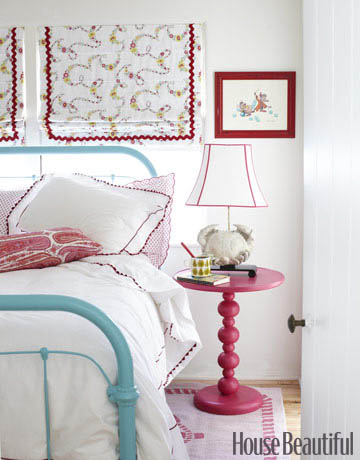 Loving the bold stripe curtain. Curtains are spendy but I may have a few tricks up my sleeve… stay tuned.
I want to mix pretty fabric patterns!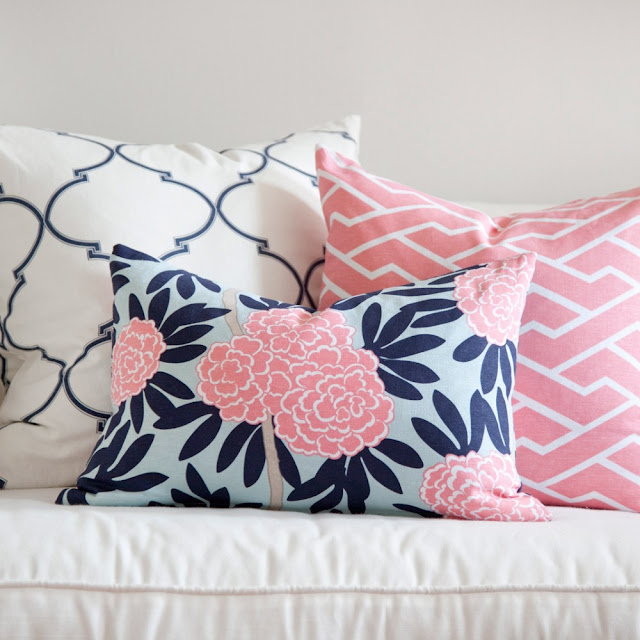 Another hot pink bedside table.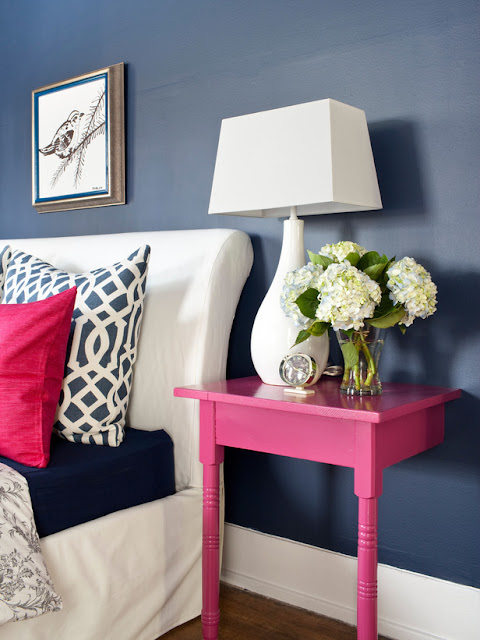 Wow! Are you as giddy about this room as I am? Time to get to work!